Welcome to the San Antonio Community Health Workers Association (SACHWA)
We are a network of certified professional community health workers (CHWs)/Promotoras(es) in Bexar County.
This is the official website of the SACHWA. We will post all major events in the San Antonio area. Please visit us on Facebook where events and news are also posted.
ATTENTION: Community health workers/Promotores de Salud, if you haven't, remember to complete the 2021 formal San Antonio CHW Association membership form. https://forms.gle/9dwUexubqfN5Sapu5
Featured Community Partners
Need Health Insurance?
Our partners at EnrollSA can help you to get covered. Se habla Español.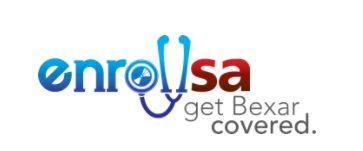 CHW Job Openings https://docs.google.com/spreadsheets/d/1WQhQXpTV2P1VSBbm59zItuky7X0_UirHaO7uU6qR3dM/edit?usp=sharing